If you're a Gigster or thinking about becoming one, you need to read the Gigster 'Zine! our free monthly newsletter written to help you become more successful. Here is a sample of past articles: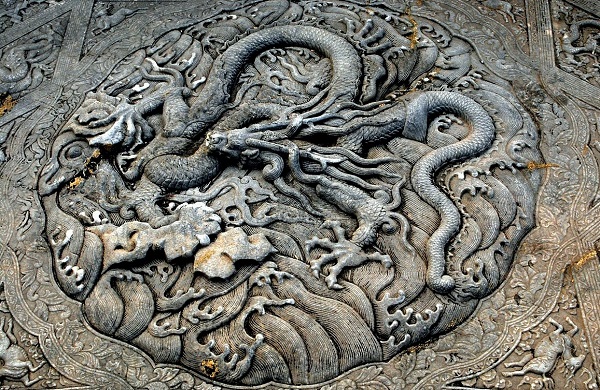 Hsiang Yu and The Lesson of Crushing Your Rivals Completely
Liu Pang finally succeeded in gaining the upper hand, he executed Hsiang Yu. We all know the lesson here: crush your enemies completely, a lesson repeated by Sun Tzu, Caesar, Machiavelli, Napoleon, Clausewitz, Patton and many other military thinkers. Liu Pang eventually crushed all his rivals, crowned himself emperor, and founded the powerful Han Dynasty. But there is another lesson here...
An Ideological Revolution & No One is Noticing
Until recently, the accepted view was that the only way to economic prosperity was through a period of increasing social and political freedoms, culminating in an inclusive, democratic, market-driven system of government. What if that wasn't the only way?

(Sorry, but this article is exclusive to the newsletter so there is no link)
Everyone Can Sell Photos...
One of our Gigsters let us know that she earns extra income (not just in the summers) by selling her photos. We were intrigued and so we inquired how easy this is. It turns out it is actually not too hard. The key is in volume. Unless the photo is Pulitzer-prize-worthy, a single picture isn't going to earn a large income, but a decent number of photos arranged by themes and properly tagged can actually earn income...
Storytelling is Part of Who You Are
The dreaded job interview: you're sitting across one or 10 people (no joke, this happened to me once) trying not to sweat too much in your very new clothes. Those people are there to determine your qualifications and "fit". The opening question is usually the most deceptively simple one of them all: "So, tell us a little bit about yourself..."
Self-Care for Collegiate Gigsters & the 'Be Kind Portfolio'
Part of the work of pushing back against the imposter syndrome is self-care. You have to care about yourself enough to know that once you do what you have to do, you must make time to do what you want to do. The best way to do this is with a Be Kind Portfolio...
Gigster Summers – Difficult but with Many New Opportunities
It's that time of year again… for those who work in academia, the academic term is ending. Likewise, for those working on a contract basis, this could be the mid-year fiscal end for that contract. This is a difficult time for many because financial obligations do not end when the summer comes and so these months are the source of much angst and trepidation. So, what else can adjuncts do?
The Problem With the Napoleonic Leader
Napoleon has been hailed as a great military tactician but is also often dismissed as a failed statesman. Historians will be quick to point out his failures - the more the empire grew, the less Napoleon was able to manage its government. His most significant flaw was actually his petulant, uncompromising and absolute rule over his own generals. This created a leadership cadre of insecure and indecisive generals...